Game Concept
Starbot Showdown is a Bomberman-inspired, GMU-themed arcade game, created by a class of 30+ Game Design students. Players take control of food delivery robots, placing food themed bombs in an attempt to defeat other players. Levels are based across locations across campus, from dining halls to gym centers.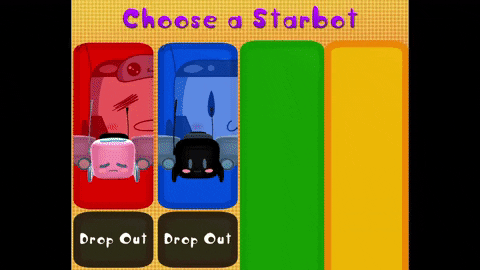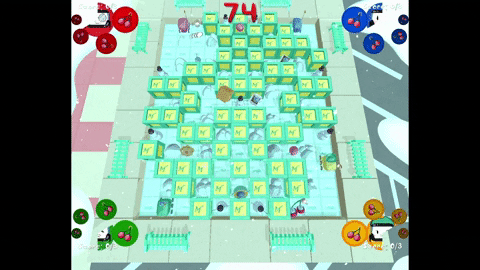 Role
As the lead programming manager, I was tasked to coordinate with other team leads to consult on current game progress, present bugs, and create a list of tasks for my team to work on.
Programming Responsibilities
Handle a lot of the UI functions from scene transitions to interactive elements.
Assisted with applying different bomb attributes to give more variety in the game's mechanic.
Implemented alongside with other members from art, design, and sound team to give an accurate progress update of the assets in the game.
Troubleshot existing bugs and tracing through the editor to prevent any errors presented in future builds.
Collectively worked with other members in the programming team to distribute the work process and to address any tasks, bugs, and mechanics in a timely manner.
Programming Manager
Established specific meeting times with the 3D art manager, 2D art manager, design manager, and sound manager to go over and discuss current progress, future tasks, and any questions to be answered from team to team.
Assigned priority tasks to programming members with the edition of additional tasks to further the production in our team.
I have documented weekly check-ins with my team to ensure progress is moving forward and to identify any mishaps the game may have produced in the process.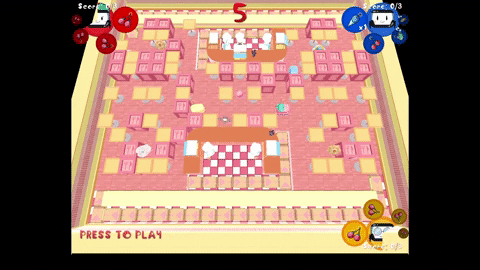 Programming Team
Andy Truong – Programming Manager
Asher Pinson – Head Programmer
Daniel Soberanis-Chacon – Build Manager
Lauren Tringale – UI Programmer
Kevin Truong – Sound Programmer
Team Leads
Eduardo Robert – 3D Art Manager
Tori Collins – 2D Art Manager
Alexander Metzger – Design Manager
Jake Clawson – Sound Manager
Faith Wilkinson – Project Manager
Credits to Tori Collins for creating the Starbot Showdown game logo.