A Third-Person LEGO Theme Inspired Escape Room
Independent Group Project
Fall 2019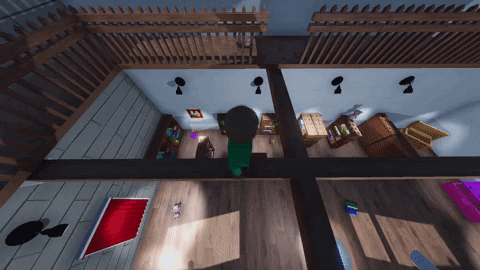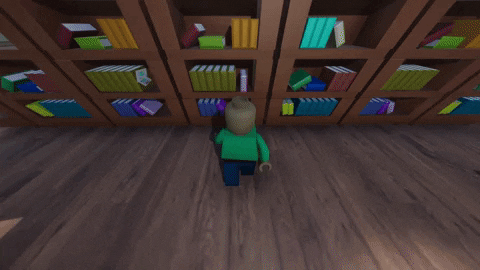 My Roles:
I was the head programmer and co level designer throughout the entire process in creating this game. After gathering a group of very talented game artists, I took the role of team lead and worked closely with each individual person involved in this collaborative project.

Programming
*I created a customized character and camera rig to display an open world perspective view.
*I implemented a custom LEGO character model that I created myself along with it's animations and textures to work smoothly in game.
*Designed interactive puzzles and environmental interactions to give players and objective role.
*UI system that display prompts, inventory, and other fun interactive button menus.
*Placed triggers for collectibles, object interactions, and accessible areas throughout the level.
*I created an audio source manager that I can manually implement custom sound effects and music to apply in the game.
Level Designer
*Collaborated with another member on the team to design, draw out, conceptualize and produce a level for the game's setting to take place in.
*I decided to mark up what assets belonged where in the level and added more creative additions from others to be more for everyone.
Project Lead
*I gathered a group of friends ranged from modelers and animators to sound artists and visual effects artists.
*I have created specific tasks for each person and I assembled small teams within the project such as a modeling team and a design team so everyone can collectively discuss and deal out assets to be made that sprint. *Deadlines are assigned to every member, including myself, and then I would collect assets from everyone every week to see working progress in the game itself.
Team Members
Seth Usher – 3D Modeler and Level Designer
Eduardo Robert – 3D Modeler
Hannah Martinez – 3D Modeler and Environmental Artist
An Tran – 3D Modeler
Jason Hur – Music Composer
Michaela Caparas – 2D Concept Artist